Posted on
July 1st, 2011
by admin
Almost everyone who has heard anything about military forces know that sometimes the army uses something called night vision goggles to be able to see in the dark. However what most people don't realize is that those things are so bulky that oftentimes they are limited in their effectiveness.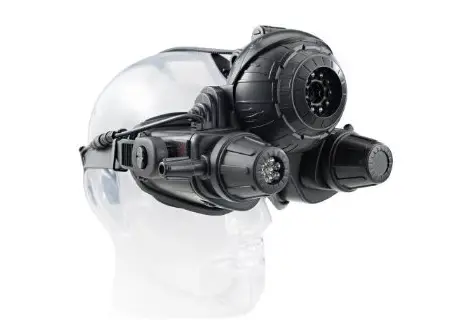 Technology for night vision goggles are rapidly advancing with the goggles quickly getting smaller and more compact.
There is an interesting rumor out right now that Seal Team 6, the elite band of Navy Seals who killed Osama Bin Laden used Night Vision Contacts to be able to maneuver well at night without being laden down by the bulky and inefficient goggles. Night Vision Contacts have been talked about for the last decade or so but our technology has never been able to achieve it. Maybe some top secret government lab has the technology to be able to do this but the public just can't be sure. However if anyone had access to this amazing piece of technology it would be Seal Team 6.
Courtesy of the doctors at Shady Grove Eye and Vision Care; Optometrists, Ophthalmologists and Opticians serving the Rockville, Potomac and Gaithersburg Maryland suburbs of Washington, DC for over 43 years. Visit our website at youreyesite.com.  Connect with us on twitter @EyeInfo and "Like" us on facebook Connect with us on Twitter @EyeInfo and subscribe (free subscription) to this blog.  Call (301) 670-1212 for office information and appointment scheduling.
Filed under: Uncategorized